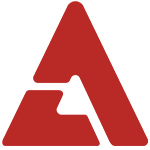 On the October 23rd broadcast of the MBC FM radio show, 'Shindong's Shimshimtapa', TVXQ featured as guests and revealed their ideal types.

Yunho revealed his ideal type as he stated, "Rather than short and petite women, I like tall and slender women." Changmin then went on to share, "I like a girl who knows how to show some skin during the summer. I find that I like women who refreshingly show some skin."

The duo also revealed their previous cooking experience for their past girlfriends. Yunho revealed, "I made boiled chicken soup for my girlfriend." Changmin stated, "I once made cream cheese pasta and meat porridge."

Yunho and Changmin also discussed their looks and both initially seemed to agree on who was the better looking of the two. Changmin commented, "Honestly, if charms isn't a factor and you just look at the face, I am better looking than Yunho hyung." To this, MC Shindong remarked, "Do you really think so?" Changmin replied, "Although Yunho hyung is overflowing with charms, if I just look at our faces, I am more handsome." Yunho agreed, "In terms of facial features, Changmin is more handsome". However, when the lie detector was brought in, his statement came out to be a lie, making everyone on set laugh.