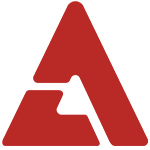 Actress Shin So Yul of 'Reply 1997' revealed that she used to weigh 75kg (165 lbs).

On the October 2nd broadcast of 'Strong Heart', Shin So Yul shared photos from her twenties, and the guests could not believe that she was the same girl.

She explained, "I was lucky and got admitted [into university] as a drama and cinema major. I didn't think I'd succeed with my looks, so I never thought about dieting and never went on blind dates. The acting major students were popular, but that wasn't the case for me."

She revealed that she eventually decided to go on a diet because of her boyfriend. "Even though I was 75kg back then, I had a boyfriend. He never told me to diet, but he said something completely different to his friends. When they asked him if he didn't think I should lose weight, he would sigh, and when they asked him if he still saw me as a woman despite the fact that I'm fat, he told them I was like his little sister."

"I was so shocked that I just drank water and laid down for a month and a half. I spent more than 40 days only eating a leaf of lettuce [here and there] if I was hungry. I dropped down to 46 kg (101 lbs) like that. When I went to school after dieting, there were rumors that I got a full-body surgery. Then male sunbaes started to offer to take me out for food."