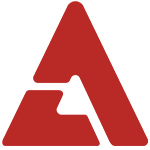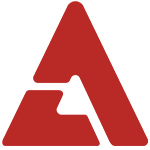 GD is back and all by himself again... sort of. While G-Dragon is often lauded as a talented songwriter and producer, he pointed out earlier this year that he's never actually released an entirely self-written song. That's perfectly fine with me- GD shines as a collaborator, and this album just reaffirms his talents. For anyone expecting 'Heartbreaker' Part 2- you'll be disappointed. In the video for "One of a Kind", GD smashes tennis balls at glass cases containing his 'Heartbreaker' costumes, letting us know that he has moved on from that stage in his life.



Our first preview of the album, "One of a Kind", left me a little cold. As a track, it's not bad, but it didn't blow me away or anything. The whole wanna-be-gangsta' image feels very fake, and the lines about being "young and rich" put me off. When hip hop artists brag about their money, it's because they fought their way up from nothing- GD comes from a relatively privileged background, so the bragging about money seems a little bratty.



I didn't have my hopes up too high for "That xx", but GD totally surpassed my expectations with a soft, acoustic song and a gorgeous music video. While his voice isn't particularly strong, it suits the song perfectly- one of GD's strengths is that he knows how to work with what he has. The decision to tell the story in the video through a non-linear plot was a bit risky, but I can't imagine a better way to tell that story. One question- if the guy knows he's an "xx", why doesn't he do something about it instead of just singing about it?



The third video and lead single is the overwhelmingly eccentric "Crayon". I like the chorus and the rapping is fun, but the beeping in the verses started to grate on me pretty quickly. It's a song I could party to, but I don't think I'd listen to it in my day-to-day life. As for the video- there's just so... much... stuff. I'm still not sure how I feel about it. However, that's what's kind of cool about GD's solo work- he does more commercial stuff with Big Bang, and gets to go all out with his personal artistic vision as as a solo act.

GD has said that "In the End", featuring a mystery girl from YG Entertainment, is the most commercial song he's ever done- while that may be true, that doesn't mean the song is boring. I love how the intro just kind of wanders and ignores typical meter, and how the very open, bright sound of the music accompanies a sad story about falling out of love but not being able to get over the relationship. The processing on GD's vocals is a bit overdone, but otherwise, I really like the song. Mystery Girl has a clear and pretty voice that complements the song really well and adds an extra dimension to the track.

"Missing You", featuring Kim Yuna of Jaurim, has a kind of indie rock feel to it that we've never heard from GD before, and he pulls it off really well. We get to hear some of his lower vocal register, which sounds better than I expected- I thought he was Taeyang for a second at 2:24! Kim Yuna's voice is lovely and she was the perfect pick for this song.

Kim Jongwan of Nell has a really nice falsetto tone, so I was happy to hear it in "Today". I like songs that keep the arrangement interesting, but this seemed like it jumped around too much at first. It took a few listens, but the song has grown on me. While I couldn't take a whole album of this type of song, I do think it's a good way to end this section of the album. I was not expecting this or "Missing You" from G-Dragon, and I'd love to see him explore this whole indie rock style even further in the future.

"Light it Up" featuring Tablo and Dok2 isn't really my thing- like with "Crayon", there's a noise in the background that really turns me off to the song. It feels like a grungier, more cynical version of "The Leaders" (featuring 2NE1's CL and Teddy) from GD's last solo album. However, the lyrics give us a glimpse into the rappers' angrier sides, with Tablo and GD addressing those who've publicly wronged them in the past, and I can appreciate hearing them verbally shoot down people who attack them for no good reason.

All in all, I love that GD's still experimenting. In "One of a Kind", "Crayon", and "Today", he says things about being young and having fun, and I think that that's the real concept behind this album- he's not ready to settle into any one image yet. I love that he's still experimenting and trying new things, especially because he really seems to be enjoying himself with this round of promotions- he looked so happy the first time he performed "Crayon"!  Here's hoping we don't have to wait another three years for the next solo project.