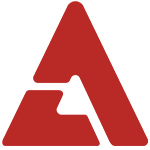 Suzy flaunted her sexy side for Canon cameras. The miss A member was recently chosen as the brand's newest endorsement model.

Though the idol has shown plenty of her cute, innocent charms in previous photo shoots and commercials, this time around, Suzy dressed in tight black leather, showing off her long legs and pulling a sensual face for the camera.

Suzy's long, wavy hair was let down naturally, and she wore a loose, white button-up on top of black leather pants. She had foregone her usual happy, bright image for a more mature one, introducing fans to a different side of her.

How does Suzy look in leather?