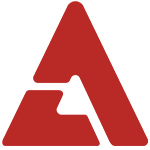 Kikwang tweeted a photo to let fans know how B2ST was doing.

On the 10th, Kikwang tweeted, "Japan has good weather. So I took a picture of half of B2ST for the first time in a while" and uploaded a photo of Yoseob, Doojoon, and himself.

The three members amused fans with their different expressions as Yoseob puckered up, Doojoon kept a stone face, and Kikwang smiled into the camera sporting a pair of glasses.

Fans tweeted back, "Where's the other half?", "You look like you're doing well", and "Yoseob's face is so small".