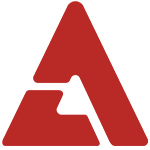 As reported previously, HyunA will be making a return as a solo artist with a new mini album titled 'Melting'. However, Cube Entertainment has just informed us that there has been a slight change of plans.

The agency stated, "HyunA's mini album, which was originally scheduled for release on October 17th, has been postponed to the 22nd."

The reason for the delay is that an additional part has been decided upon to be added to the music video in order to further upgrade the performance and choreography for the title track "Ice Cream".

"Ice Cream" is said to be a hip hop track with a strong sound by Brave Brothers that will capture the ears of fans with HyunA's unique rap. HyunA is said to have taken an active participation in the track as well as the concept to show fans a more matured and upgraded image.

Stay tuned for the release of 'Melting' on October 22nd!