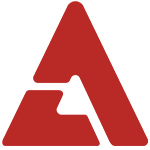 Goo Hye Sun shared with viewers of 'Come to Play' that she was taken to the hospital as a child after eating ground-up rocks.

During the October 29th episode, Goo Hye Sun's childhood friends made a special appearance and shared some interesting stories about the actress.

Her close friend Kim Mi Yeon stated, "Hye Sun was very much a tomboy back in the day. Because her last name is Goo, we called her 'Goodaegi' ('Maggot')."

She continued, "Maybe it was because of that [boyish] nickname, but Goo Hye Sun had a lot of bizarre qualities."

Goo Hye Sun explained, "I was very curious at the time, so I tried eating different things. One time, I was touching ground-up rocks and decided to chew on them. I remember being taken to the hospital  afterwards."