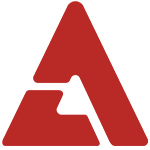 G-Dragon's hairstyle has been attracting the attention of fans and netizens as an online community board recently posted a picture comparing his hair to that of a pink and blue duster.

The picture is said to have been created by an elementary school student and is taken from G-Dragon's hairstyle during his promotions for "Crayon", when his hair was pink and blue similar to the pictured duster.

The unusually matching colors of the duster and G-Dragon's hair made fans and netizens laugh, as well as commend Big Bang's ability to digest such a wide variety of unique hairstyles.

Upon seeing the picture, netizens commented, "Whoever posted this has great eyes", "The synchronization of his hairstyle and the duster is 120%", "I applaud G-Dragon's attempts at changing his style."

G-Dragon recently returned as a solo act after 3 years with his album One Of a Kind and title song "Crayon."