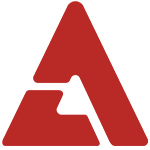 On the October 21st broadcast of SBS 'Inkigayo', it was revealed that members from popular boy groups B2ST, INFINITE, TEEN TOP, MBLAQ, and 2AM will come together to create two new boy groups for the 2012 SBS 'Gayo Daejun'.

The new boy groups, using the four unique colors of each group, will be revealing new title songs through SBS 'Gayo Daejun', fitting the theme of "Color of K-Pop", as the boy groups have been categorized as the "Black" group and the "Blue" group for the occasion.

The members participating in the two new groups include 2AM's Jo Kwon and Jinwoon, MBLAQ's G.O and Lee Joon, INFINITE's Woohyun and Hoya, TEEN TOP's Niel and L.Joe, and B2ST's Kikwang and Yoseob.

Are you excited to see the two new boy groups?