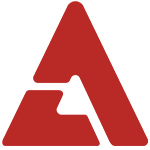 It was previously mentioned that B.A.P will be holding a fanclub inauguration ceremony entitled, '1st BABY DAY', later this month. Since the previous announcement, more details about the event has been revealed.

B.A.P will be performing  in front of approximately 4,000 fans at Korea University on October 27th. The ceremony will be in the style of a mini-concert featuring both group and individual stages adding up to a total of 15 songs to be performed.

TS Entertainment shared, "For the fans living far from cities, we have reserved over 20 charter buses. We are getting a lot of requests from international media outlets as well as domestic ones who want to attend and cover the event."

Before the event, B.A.P will be releasing their new single, "Don't Do It", on the 23rd.