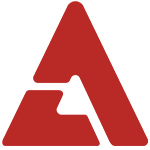 2PM's Junsu revealed that his best thinking about composing and writing lyrics occurs when he's in the bathroom.

On October 5th, Chansung and Junsu were guests on SBS's '100 Million Quiz Show', facing against Byun Woo Min and Kang Min Kyung.

Junsu was asked in which location where his best thinking occurs when writing lyrics and composing musics from the choices: bathroom, bus, bed, or bar. Junsu answered, "The bathroom. I'm always in the bathroom when I think of ideas and melody. Then I record it in the bathroom on my phone as a voice memo."

When MC Kim Yong Man asked, "While you're taking care of business?", Junsu only smiled awkwardly, making the others around him laugh.