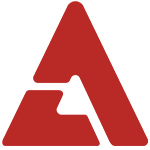 It has been revealed that rookie group ABLE recently welcomed new members, becoming a four-member group.

ABLE originally made their debut as a duo consisting of members Juho and Chulwoong and received attention for their soulful voices and ballads. But with the addition of their two new members, Sungmin and Jiyeol, the group will show more of their masculine charms for their next comeback through the hip hop inspired sound for their latest album. "Mystery" is also receiving attention for being produced by hit makers One Punch.

ABLE is set to have their comeback stage for "Mystery" on the September 14th broadcast of KBS 2TV's 'Music Bank'.

In the meantime, check out their "Mystery" MV if you haven't seen it already.