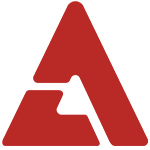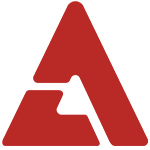 Being a rookie is never easy. With the influx of idol groups who have their fanbases' sworn allegiance, it's becoming increasingly more difficult to break into K-pop.

This is why GLAM's debut single "Party XXO" is so interesting to me. A group no one knows comes out of the gate with a song about universal love (i.e., homosexuality); a topic still not readily welcomed or discussed in South Korea. (Note: Glam nor their agency have claimed that this song is about universal love (homosexuality), this is just my interpretation.)

To give a brief not-so-boring history, homosexuality is an issue that is far from being accepted by the masses in the conservative country. For as many advancements South Korea has made in technology, automotives, and, of course, music, it hasn't made much advancement in this arena. Sadly, it is still somewhat looked down upon, and not even fame can shield one from the flack of being gay in South Korea. Just take a look at
Hong Suk Chun
who was fired from his Korean television, drama, and radio shows and basically forced to go into hiding. Although it is getting better as Hong Suk Chun was recently appointed as the MC of a transgender talk show and also appeared on a lot of variety programs. While fan-created fantasies like coupling band members, and then said band members fueling these fantasies by kissing each other run rampant, if they were actually to come out as a couple or even gay, they would likely be abandoned by their Korean fans (please, please Korean fans prove me wrong in the comments if you do not feel this way).
[caption id="attachment_572899" align="aligncenter" width="450" caption="For Fan Service Only"]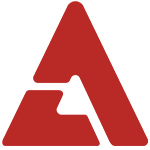 [/caption]
So then why did GLAM decide to "come out" with a single like "Party (XXO)"? There are whispers that their agency
Big Hit Entertainment
(home to
2AM
) is supportive of equal rights for all, regardless of sexual orientation. Regardless of their agency's agenda, they brought this subject out to the pop world in an extremely intelligent manner.
First off, the music. While not the catchiest song of the year (Which rookie group debuts with the perfect first single? Answer: None), "Party (XXO)" fits right in with the rest of K-pop releases. It's got a familiar 808 beat that allows the different members to show off their rapping and singing skills on the verses. The buildup to the chorus is particularly striking with member
Jiyeon
's fragile delivery with the "
A kiss/XXO... A touch of your lips/XXO
" line. And it's not long before the song goes back into pop territory with its party-ready techno chorus.
This is a huge factor as to why GLAM's message works- because it is based around mainstream K-pop music! It's an accessible, catchy track that will intrigue listeners aurally before entering their social consciousness.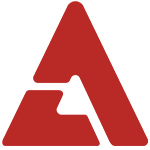 Looking at these members, one would never know they are, in fact, talking about something deeper than longing for a boy who doesn't love them back (which I feel like 95% of K-pop songs are about). In the MV, GLAM acts like they are no different than any other group that sings about these subjects. I get hints of other girl groups, like
2NE1,
when looking at these five new girls. Even with the deeper subject matter, the delivery is just as cute and confident as any other idol group.
Another huge factor as to how the girls covered the topic of universal love topic so well, is their extremely cool attitude. It's not taboo. They're not covering their mouths after saying "
Can I kiss ya baby girl?"
or singing the track in a dark, cold alley. Nope, they are PARTYING and EVERYONE's invited!
The "partying" aspect is important as GLAM makes universal love feel fun and not the least bit shameful. The girls are hanging out with football players and cheerleaders, riding bikes, playing video games, singing on clouds, and dancing in the streets; not being shunned in their houses for asking to kiss another girl.
The members of GLAM may be gay, they may not. They're singing about kissing other girls, but are they being serious or just having fun? Does it matter? According to the video, no. And that's one of the biggest issues with homophobia, does it matter? Ultimately, no. The lyrics prove this with translated lyrics like, "
Are you a boy? Girl? I don't care!"
(thanks
contagion
).
Additionally, the music video along with outside endeavors push the idea that GLAM is a forward-thinking group. GLAM's influence is spread from the Earth to the moon to all different types of people. But they have further proven themselves as a group with their eyes set on the future. They held a collaboration stage with the hologram character SeeU; a move that definitely made them stick out as a group ready for the future.
GLAM is hitting all the right notes with their debut concept. They are presenting themselves as a forward-thinking group with a track that speaks about the theme of universal love. The easily digestible pop-dance track speaks on an extremely taboo subject but offers it in a way to make it accessible to listeners without preaching. The group has also modeled themselves as a progressive group so that their concepts come off as ahead of their time. No group wants to appear like they are stuck in the past (how much dubstep has infiltrated K-pop lately?) so doing new, interesting moves on and off stage are important to look unique in K-pop.
I applaud GLAM and Big Hit Entertainment for their "Party (XXO)" work and hope to see more, forward-thinking concepts from them. This one definitely worked. Music can change social consciousnesses and bring about new ideas. GLAM is hitting on this and more by setting themselves up as a group that will bring new, progressive ideas. Homosexuality is still a taboo issue but interacting with it the way GLAM has makes it cool to love who you want! If it helped at least one person come out and/or feel more comfortable about themselves, I say mission accomplished.
About the author:
Jeff Benjamin is a Singer, Songwriter, DJ, Photographer and freelance writer who has written works for Billboard, Rolling Stone and now allkpop. Follow him on Twitter @Jeff__Benjamin