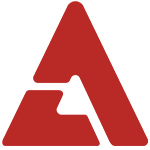 Korean dramas can be really addicting. Aside from the boring, skippable chaebol-soap scenes and the constant grandma-fainting cliches, some K-Dramas manage to reel us into an emotional roller coaster ride, making us smile at their moments of cute and fluff and cry ourselves silly at their moments of tragedy. When dramas like these end, we are left a little sad to have to move on from such a fun and relatable ride. Luckily, for those days when we can't afford the time to squander over re-watching our favorite series, we have the OST soundtracks to relive the emotions and fun.

In this edition of Music Therapy, allkpop presents a K-Drama playlist complete with some of what we consider to be great K-Drama OST tunes. Take a listen to our selection below, and reminisce in the happiness and pain that you once shared with your favorite dramas, while potentially discovering some new songs for your next drama obsession!

===

-- PART 1: The Fall --

Byul's "I Think I": Regardless of the genre, a K-Drama is rarely without at least one romantic song to fall in love with! Byul's 'Full House' OST song is especially memorable, as it captures the hesitance, confusion, yet sincerity of slowly admitting to the big 'L' word. With its light and charming tune, it is sure to remind you of not only the cute and humorous drama itself, but of your own days of innocence and romance!

Chorus:
I think I love you, it seems that way,
'cause I miss you; when you alone are not around
I can't do anything and
I keep thinking [of you] and
when I see how things are [I think] it's possible...

[that] I'm falling for you.
I didn't realize it [before], [but] now I need you,
unexpectedly somewhere deep in my heart
I see that you have taken up a very big space.
Additional Recommendations:
Junsu - "You are so Beautiful" [Scent of a Woman OST]
Eye Candy - "Jaywalking" [Shut Up Flower Boy Band OST]
Recommended by legaragerage and sereyolo on tumblr.
-- PART 2: The Pain --
Kim Bum Soo's "I Miss You":
Whenever there's a K-Drama romance, there's bound to be a fallout. And when there's a fallout, then it's time to cue the heart-wrenching music! Kim Bum Soo's classic from the drama
'Stairway to Heaven'
particularly features melancholy lyrics that describe a pretty complicated, but painful relationship. Although you probably won't be able to relate so much to a romance riddled with car accidents, evil plots, and terminal illnesses, the emotional and longing tune will definitely get you overwhelmed and possibly reaching for a tissue.
Last Pre-Chorus:
I miss you, I miss you
to the point that I hate myself.
I want to believe it, [that] this is the right path,
[that] I have to leave for you.

Last Chorus:
The memory of loving [you] like crazy,
these memories are looking for you, but
I can no longer use the excuse of "love"
to keep you [with me].
I shouldn't be like this
[but] I miss you so much that I could die.
I want to forget you so much that I could die.
Additional Recommendations:
Baek Ji Young - "After a While" [Rooftop Prince OST]
Park Shin Hye & Jang Geun Suk - "Without Words" [You're Beautiful OST]
Recommended by kpopisforever1 and maryloveskimchi on tumblr.
-- PART 3: The March Onward --
J-Min's "Stand Up":
After episodes of moping over a breakup or some other natural drama disaster, K-Drama characters eventually have to stand up to their problems. J-Min's song for the currently ongoing drama
'To the Beautiful You'
is great for not only such TV moments, but for our own daily struggles. As you take a listen to the track's encouraging lyrics and tough, electric guitar chorus, feel empowered, straighten out your shoulders, and keep marching forward in your life, no matter what comes in your way.
Chorus:
Look to the skies confidently.
It will now be the start. Shoulders out!
Inside of you is something that's like you,
even if it's hard, don't give up [on] your future,
stand up, take [my] hand, [and] take the world.
Recommended by kromanized, purrttypanda, 13elieves, and kpopsophie on tumblr.
Additional Recommendations:
CNBLUE - "High Fly" [Acoustic OST]
T-Max - "Paradise" [Boys Over Flowers OST]
Recommended by abdb923 and headingtowardsthesun on tumblr.
===
And so, we reach the conclusion of our K-Drama edition of Music Therapy! Let us know what you thought of our playlist in the comments below and feel free to make some suggestions of your own.