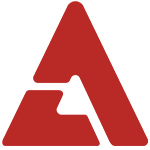 G-Dragon will be holding his first "That XX" live performance with guitarist Jung Sung Ha on the September 23rd episode of 'Inkigayo'!

As the song received a rating of 19+ due to explicit lyrics, G-Dragon will be performing a revised version of "That XX" fit for broadcast television.

Jung Sung Ha is a famous YouTube star known for his exceptional guitar and ukulele skills. His videos have more than 540 million views and he recently collaborated with 2NE1.

Jung Sung Ha recently uploaded an acoustic cover of G-Dragon's "That XX" and the video has already hit over 880,000 views on YouTube.

YG Entertainment stated, "With Jung Sung Ha's acoustic guitar skills, we are excited to deliver a fun and fresh performance with this collaborative performance of G-Dragon's "That XX", a song which fans have only heard on record. The two have been vigorously rehearsing for this 'Inkigayo' stage!"

Are you excited for this collaboration?

In the meantime, check out Jung Sung Ha's cover below!