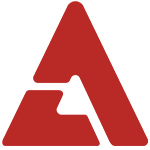 Korean American singers Brian Joo and Heather Park are collaborating with a team of Oscar, Grammy, Tony and Emmy winners as stars in the new US-produced Broadway-style musical, Loving the Silent Tears, to be held on October 27 at the Shrine Auditorium in Los Angeles.

Brian & Heather will represent Korea in this new star-studded musical and they will co-star with Grammy winners Jon Secada, Jody Watley, Black Uhuru, along with Tony-winning Broadway stars.

Created by 2-time Oscar winner Al Kasha and directed by the Tony-nominated Vincent Paterson (who worked with Madonna and Michael Jackson on their world tours), the show will journey through songs and cultures of 16 countries across 6 continents to tell a story about humanity's search for inner peace.

Korean pop star Brian Joo made his music debut at age 17 as part of Fly to the Sky, the duo with Hwanhee. Brian sang, rapped and danced his way to soaring success with Fly to the Sky releasing many albums over a full decade. Meanwhile, Brian has also produced a series of albums as a solo artist, to the delight of his fans around the world. Nowadays showing greater interest in acting, in 2011 he made his musical debut in the Korean production of the "Rent."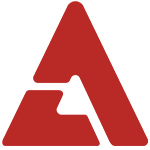 Heather Park, the Seoul Diva, was discovered in Manhattan, New York City by the program director of the leading hip-hop/R&B radio station Hot 97. The gifted singer-songwriter soon launched her career with the record label Stush Music and has since gone from strength to strength: Her 2005 debut album Dream in Pictures won international recognition. In 2007, her ballad "Leave Me To Dream" was featured in the soundtrack of Michael Kang's feature film "West 32nd" starring John Cho and Grace Park. Heather Park has performed throughout the US and the UK. Her second album, Stay, highlights her own unique style blending R&B, hip-hop, soul, and folk. Heather is a proud Korean, yogi, and a vegan.

This year, Brian Joo and Heather Park bring pride to Koreans everywhere as they lend their breathtaking voices to Loving the Silent Tears at the grand Shrine Auditorium – the venue that had hosted the Oscars numerous times and ranks as North America's largest stage of its kind.

Loving the Silent Tears on October 27 will be a one-time event that will inspire audiences of all backgrounds. For more information, please visit: SilentTearsMusical.com