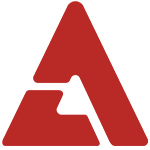 Another star couple has been born!
Lee Min Jung
's agency recently made an official statement revealing that their actress and
Lee Byung Hun
have confirmed their relationship as a couple.
Since earlier this year, there were rumors floating around about the two celebrities and their relationship, however both sides denied the assertions. It is being said that Lee Byung Hun and Lee Min Jung developed their relationship in secrecy, however with rumors being blown up to the two getting married, the couple has decided to confirm the news!
Actress Lee Min Jung stated, "
I denied the news in April because at the time I was neither ready for the public to know nor prepared for the aftermath of the news getting out. Most of all, because my parents and my agency both were unaware of the situation, I had no choice but to be even more careful.
"
She continued, "
I made my mind that I wanted to come out and honestly reveal the news to everyone after I became more confident in my judgement and everything became more stable. I decided that it wouldn't be right to deny the truth any longer so I am revealing my position after much discussion with my seniors.
"
Regarding the rumors of a November wedding the actress stated, "
The news about a wedding being held this November is false. And of course it's not true that I went to a hanbok fitting either. The two of us are not at all prepared for a wedding and nothing has been set.
"
Finally Lee Min Jung expressed, "
It's still a pretty sensitive issue, but the both of us are taking our relationship seriously and if later on some good news were to come about, you all will be the first to know. I had a lot of worries as a woman, an actress and a daughter, but I'm trying to be courageous. I'm hoping to grow happy with everyone's support.
"
Lee Byung Hun revealed his side stating, "
I'm writing to all of you with just a few weeks left till I leave Korea for the rest of 2012. I've found someone I want to be with. And because I believe it's my duty to let all of our fans know first I decided to post these words
."
He continued, "
Having known her for a long while now, I came to think she has the ability to brighten the people around her with her heart. However, it was inevitable that the two of us were taken aback when rumors started spreading just as we were beginning our relationship
", revealing the reason as to why the two denied the rumors.
The actor concluded stating, "
Now, she has become the person who is most important to me. And I want to continue this relationship in a serious manner
."
It has been reported that the two began their relationship in the first half of this year, and the couple are continuing to carefully grow their relationship.
Congrats to the happy couple!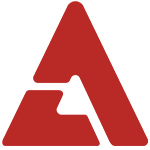 Source + Image: Star News, Sports DongAh, Star News, Newsen, My Daily via Daum