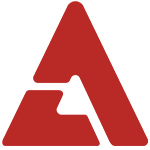 It's hard to believe that it's already August. Time sure does fly with allkpop!

July was a busy month for everyone, summer has officially started with the hottest K-Pop comebacks. With everything that was going on, you might have missed out on some exciting stories during this month. Don't worry because allkpop has got you covered with this handy digest of the 10 most popular stories on our site for the month of July!

In July 2012, we published 1,713 stories. Phew! The general trend for this month shows that readers are drawn to drama and scandals.

Without further ado, check out the top 10 stories of July 2012 below!




10. Two more idol groups suspected of bullying
With 
Hwayoung
's controversy with 
T-ara
coming into public light, the K-Pop industry is now attempting to take a closer look as to where these issues could be stemming from. Unsurprisingly, Hwayoung isn't the only one suffering, as more unnamed groups came forward with their own concerns.
--
09. T-ara's Hwayoung was responsible for Jiyeon's 'bad attitude'?
An industry insider claimed that a quarrel took place between Hwayoung and 
Jiyeon
after Hwayoung did not oblige with their manager who asked the girls to prepare for their stage performance.
--
08. What is the big announcement from CCM? T-ara breakup? Member kick out?
allkpop
reached out to industry insiders to gain more perspective on this matter, and here's what we learned (these are rumors), some of which came true.
--
07. T-ara's former back-up dancer claims Jiyeon once slapped Hwayoung
The post went viral online, causing much commotion. An alleged back dancer describes in detail of a time 
Jiyeon
had slapped 
Hwayoung
across the face. However CCM later announced that the story had been fabricated.
--
06. Netizens uncover meaning behind T-ara Hyomin's Twitter profile picture
T-ara's 
Hyomin
changed her Twitter profile picture on July 28 to a partial screencap with cut-off words. Netizens, however, soon uncovered the entire picture and meaning of Hyomin's new profile picture.
--
05. Hwayoung strikes back on Twitter
Following 
Core Contents Media
's announcement of 
Hwayoung
leaving the group 
T-ara
, Hwayoung posted a quick sentence on Twitter that seemed to summarize her thoughts on the matter.
--
04. CCM reveals the dark side of Hwayoung, mudslinging ensues
Following their announcement regarding the termination of 
Hwayoung
's contract, 
Core Contents Media
recently revealed some of 
Hwayoung's
unacceptable behavior in the past, furthering the mudslinging.
--
03.  SHINee's Jonghyun locks lips with fellow member Taemin?
While performing on stage, member 
Jonghyun
made an unexpected move by passionately grabbing maknae 
Taemin
by his hair, and continued to tease fans by almost landing a kiss.
--
02. [BREAKING] CCM announces Hwayoung will leave T-ara
T-ara
's parent company 
Core Contents Media
announced that one of its members, 
Hwayoung
, will be leaving the group.
--
01. T-ara/Hwayoung Controversy: Cliff Notes Edition
Over the weekend, 
T-ara
has been the hot topic throughout the world of K-Pop, causing many fans to worry. Fans' worst fears were confirmed when 
CCM
(Core Contents Media) announced that 
Hwayoung
would no longer be a part of T-ara. The Cliff Notes edition goes through the unfolding of the drama from start to finish.
And that wraps up this edition of
allkpop's Top 10 Stories of July 2012
. Stay tuned for the next digest at the end of August!
*Note: Top 10 stories are generated by reader view counts.