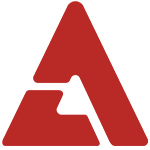 While 2PM's Nichkhun was detained without constraint for driving under the influence of alcohol, a witness who was at the scene of the recent accident says Nichkhun was not entirely at fault.

At 2:30 in the morning of July 24th, an accident occurred between a motorcycle and Nichkhun's Volkswagen at an intersection in Gangnam. At the time, Nichkhun was returning home after having two beers at a company dinner. His blood alcohol level was measured at 0.056%, causing his license to become suspended.

Witness 'A' (39) who was at the scene of the accident recalled the incident in detail to Herald News on July 25th.

"Nichkhun's vehicle and the motorcycle were coming towards each other at the Ahn Sae Hospital four-way intersection in a cross direction," the witness began. "The motorcycle was coming down the road, and Nichkhun's vehicle was driving up. The motorcycle was on the left making a right, when it bumped into the right side of Nichkhun's vehicle."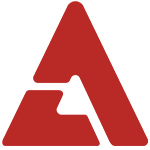 After the initial collision, Nichkhun's vehicle had suffered a few scratches. The witness then explained, "I think the secondary shock had caused the body of the motorcyclist to turn and hit the right side of Nichkhun's car near the tire. With that said, I think Nichkhun had the chips on his car because the body of the motorcyclist had run into it."

"I would say both drivers were driving poorly," the witness continued. "This accident is not 100% Nichkhun's fault. Both drivers were speeding, and even if they did come to an abrupt stop, it was not a situation where they could have avoided an accident."

"I think this will have a huge impact on Nichkhun's image. I hope he does not suffer too much harm because of this," the witness added.

In regards to the collision, Seoul's Gangnam Police Station currently investigating the incident also ruled that Nichkhun's drinking had nothing to do with the accident itself. The police have not received a statement from the motorcyclist about the accident, and therefore the police plan on revisiting the scene of the accident to do some on-the-spot inspection once they receive a written report from the driver. The two driver's negligence in regards to the accident will be determined then.

To better handle the situation, 119 (Korea's 911) was called immediately after the collision and the rescue team had mobilized to the scene. According to witness A, Nichkhun "turned so pale, he was so remorseful and shocked. The driver of the motorcycle was on the ground at the time, so he looked extremely panicked." The witness also denied the reports that spoke of an argument that allegedly took place between the two drivers after the collision.

Following the accident, the motorcyclist went with witness A in the ambulance to Konkuk University Medical Center and was treated for his torn ear cartilage. The driver also received a CT scan and an X-Ray. Witness A remarked, "There was a lot of blood, and he complained of pain in his back and shoulders."

The motorcyclist is currently hospitalized at Hyemin General Hospital in Jayang-dong. He is reported to have "small damage in his first lumbar bone, and a scratch in his shoulder bone," causing him to be unable to move.

JYP Entertainment has publicly apologized for the accident, saying that they will "earnestly oblige to any follow-up investigations that may be necessary." They are also "in close contact with the motorcyclist, and are doing their best to make sure he is not uncomfortable during his treatment."

Source & Image: Herald News
Tip: Hottest