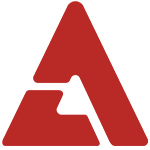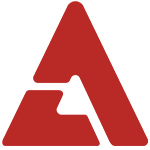 What sound and image comes to mind when I mention the band
Crayon Pop
? If you're thinking bright colors and loads of aegyo, you've got the gist.  Crayon Pop is a five member band under
Chrome Entertainment
. The average age of the members is 21 (standard age, not Korean age). Two members, Cho A and Way, are twins.  Crayon Pop's debut mini album, '
Saturday Night
', dropped on July 18, 2012, featuring only two songs.
The first song, "
Bing Bing
", released a month ago when Crayon Pop kicked off their Japanese promotions, is a disco/jazz-inspired, horn-driven dance track. The video opens with hazy, sepia tone images of the five band members making a scrapbook, set to the sounds of a music box. When the actual song starts, we see the girls drip with aegyo as they sing, dance, and wink all around Japan in mismatched, brightly-colored clothes. The lyrics beg a boy to stop messing around and make his feelings clear.
The group has also released a dance practice video for this song, which is absolutely adorable. Between this video,
f(x)
's "
Electric Shock
",
Infinite's
"
The Chaser
", and
SHINee
's "
Sherlock
", a trend of well-choreographed formations and patterns.  This means that instead of just doing cool, synchronized dance moves, the band members actually move around and interact with each other while dancing to create more visual interest.  I'm really excited to see more choreographers paying attention to this aspect of their routines.
The second track, "
Saturday Night
", has an eighties-disco feel, featuring a clicky drum track and lots of synths. The video is a colorful, spunky spin on the standard club/party video. It opens with a fist fight between Iron Man and a giant robot Kangaroo (not to be confused with
B.A.P
.'s giant robot bunny), a man wearing sunglasses outfitted with flashing LED lights riding around on a tricycle. Maknae
So Yul
hops out of her van and causes come kind of supernova, and then skips off to the party. The entire first verse filmed is a continuous shot that moves through the party, the girls crossing in and out of frame to sing their own lines (See the drama version of
Super Junior's
"
It's You
" and Infinite's
Nothing's Over
for my favorite use of this technique in Kpop videos), and the rest of the video is a rainbow explosion of a dance party that is better seen that explained.
The lyrics explain that the girls have been waiting for Saturday night so that they can go dancing, and boy do they dance! While the song isn't as catchy as 'Bing Bing', it's still a ton of fun, and I know I'll be grooving to it all summer. Unfortunately, this video has fallen victim to the Unnecessary Dubstep Breakdown Trend, which shows up at about 2:50 in the video.  However, this interlude is exclusive to the video, and doesn't show up on the original version of the song or in
live performances
.
Does this Crayon Pop's debut bring anything new or different to kpop? No. It's the standard fare we've come to expect from other aegyo girl bands like Girl's Day, A Pink, and Hello Venus, with a little bit of a disco edge. While this debut isn't earth-shattering or innovative, it is a LOT of fun. Given the right management and good material, I think these girls have the potential to make a name for themselves in Kpop and help put Chrome Entertainment on the map.
What are your thoughts on Crayon Pop?s 'Crayon Pop 1st Mini Album'? Leave an honest rating and your thoughts in the comments below.