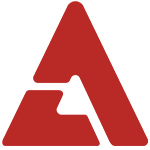 Korea's latest box office hit thriller 'Deranged' (Korean title: 'Yeongasi') will be making its way to select theaters in North America on Friday, July 27th.

'Deranged' is a science fiction thriller film that bumped off 'The Amazing Spider-Man' from the number one spot in the Korean box office. Directed by Park Jung Woo, 'Deranged' tells the story of a mutated parasite that spreads throughout South Korea. This parasite causes a 100% fatality rate in its hosts leading to a national state of emergency in South Korea.

One of Korea's top actors Kim Myung Min ('Closer to Heaven', 'Beethoven Virus') stars as Jae Hyuk, a pharmaceutical company salesman who will stop at nothing to save his family from this infection. Actress Moon Jung Hee ('Only You', 'A Thousand Days Promise') plays the role of Kyung Soon, a mother, who becomes infected along with her children. She experiences the symptoms of the fatal infection first hand yet does not give up on hope.

Shinhwa's Kim Dongwan ('The Peak', 'The Person I Love') stars as detective Jae Pil who seeks out the dirty details of the cause of the epidemic. Former Miss Korea Lee Honey ('Hit', 'Pasta') plays Yeon Joo, Jae Hyuk's former classmate and Jae Pil's fiance. As a researcher at the National Institute of Health, Yeon Joo joins the emergency task force set up to investigate this outbreak.

'Deranged' will be opening with English subtitles at the following cities on Friday, July 27th.

Los Angeles, CA – CGV Cinemas
Seattle, WA – AMC Alderwood
Dallas, TX – AMC Grapevine Mills
Chicago, IL – AMC Showplace Niles
Atlanta, GA – AMC Colonial
Washington D.C. – AMC Hoffman
Philadelphia, PA – AMC 309
New Jersey – AMC Ridgefield Park
Vancouver, BC, Canada – Cineplex Silvercity Coquiltam
Toronto, ON, Canada – AMC Yonge & Dundas
Honolulu, HI – Consolidated Pearlridge
Check out the trailer below.
[Updated with new link]
Source: Deranged 2012