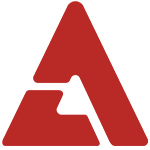 After School's 'panorama dance' has been all the rage online ever since they made their "Flashback" comeback late last month.

With new members in tow, the girls have been commanding the stage with their sexy dance moves, turning heads left and right for their unique concept. From their performance, their special 'panorama dance' has managed to catch the most attention, especially since other groups like SHINee and f(x) have done similar moves with "Sherlock" and "Jet".

After School's is a bit different in that they look like models as they reveal themselves one by one behind the other, show off their long legs and truly working it for the camera.

The choreography is the work of none other than Kyle Hanagami.