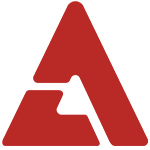 Joining forces with eBay Korea, YG Entertainment has launched its very own eBay store, 'YG Store' (http://stores.ebay.com/ygentertainment).

The new eBay store will serve as an outlet for fans overseas to purchase their own copy of Big Bang's special edition 'Still Alive' album, as well as upcoming works and fan merchandise for other YG artists like 2NE1 and Se7en.

With the opening of the store, Big Bang will be launching their own special corner on the site under 'eBay Celebrity' (celebrity.ebay.com), becoming the first Korean artist to do so. Through it, the group will put up merchandise such as autographed CDs and donate the proceeds to a good cause.

eBay Korea's Na Yong Ho stated, "There are currently over 10,000 collectibles related to Hallyu stars on eBay, showing the level of interest in Hallyu. Thus, we believe that with its opening, 'YG Store' will play a significant role in the export of Hallyu."

YG Entertainment commented, "With increase in demand of international fans, we hope to further the convenience of purchasing items by the international fans with the opening of the eBay store."