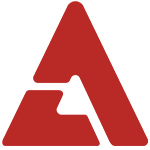 If one is to write a series about some of the past groups of K-pop, then a group that must be included is Roo'Ra. An abbreviation for Roots of Reggae, Roo'Ra was one of the true pioneers of what became the music that many K-pop fans love today. Roo'Ra was one of the most popular and bestselling groups of their time and during their peak, they ruled the music landscape. Chances are even if you've never heard of the group, you've run across their music at some point.

Roots of Reggae
Debuting in the summer of 1994 (that's early even for an old fart like myself) members
Lee Sang Min
,
Go Young Wook
,
Kim Ji Hyun
, and
Shin Jung Hwan
burst onto the scene using a style of music that was fairly new to K-pop. Elements of Reggae had been incorporated into other music (think
Kim Gun Mo's
"
Excuses
") but this was a group that was using reggae as their base sound and foundation.
Roo'Ra's debut album '
Roots of Reggae
' featured the single "
A 100 Day Relationship
" and prominently featured their namesake musical genre. While the male members were using the traditional gravelly sound of reggae in place of rapping, Lee Ji Hyun's voice brought a pop sound that made the music relatable to listeners and grounded the group within the mainstream.
However it was their follow up single "
There are No Secrets
" that was the breakout hit, and it truly was a huge hit as it became the 1 song on the legendary
Gayo Top 10
music program for five consecutive weeks. The single was again grounded in the beats of reggae but fused with a pop oriented, carefree melody that struck a chord with the listening public.
Million Sellers
Following the promotions for their debut album, member Shin Jung Hwan was forced to leave the group to fulfill his mandatory military obligation. He was replaced by female rapper
Chae Rina
and the group then released their second album '
The Angel Who Lost Their Wings
' in 1995. The song was another massive hit and once again was a number 1 hit, staying at the top of the charts for five straight weeks (seven weeks on
MBC's
music program) cementing Roo'Ra's status as among the most popular musical acts in K-pop.
The song also featured one of the most recognizable dances in K-pop history and was easily duplicated - even by a bunch of kids watching a three-week old video in a suburban basement halfway across the world (myself and my nerd friends). The song and album were such a big hit that the group won the coveted
SBS Music Grand Prize Award
and the
Golden Disk Grand Prize
in only their second year as a group.
Old Wounds
The quartet followed up their success by releasing their third album '
Reincarnation of the Legend
' in late 1995. The title single "
A Love in Heaven
" would also become a sensation in the K-pop world but this time for very different reasons. Following the release of the album, a few enterprising fans discovered that the song used the same melody as a 1990 Japanese song from a group called
Ninja
. Not only was the melody not properly attributed but because Japanese cultural products (books, movies, music) were banned in Korea at the time there were public debates about the influence of Japanese culture within Korean music and other forms of media.
To many current K-pop fans that might be fairly confusing as Korean artists are now regularly debuting and promoting in Japan with the Hallyu Wave, but you have to remember that the relationship between Korea and Japan was icy back then. It's not like that today but it also pops up from time to time now as well (see Dokdo Island and East Sea vs. Sea of Japan). I won't pretend to be an expert in this realm and take the focus off of Roo'Ra, so you can do some research on your own. Needless to say, the controversy became a national issue and nearly forced Roo'Ra to disband.
Getting Back Up
After quickly wrapping up promotions, the group made a tactical switch in 1996 and went to 
Lee Hyun Do
of
Deux
to help produce their fourth album, '
All Systems Go
'. The group proved to be resilient as the title single "
3!4
!" became their comeback hit, and while it didn't have the same success as their previous singles, I'll bet that many fans recognize this song just as much, if not more, than any of their other #1 hits.
The group would see another member change as lead singer Kim Ji Hyun left the group to pursue a solo career. She was replaced by reggae rapper
Michael Romeo
and the new quartet returned to the studio to record what they intended to be their final album, '
The Final
'. The single "
Lovers
" would become the group's final song to reach number 1 and each member would go their separate ways.
Round 2
Two years later, the four members of the group that had seen the most success (Lee Sang Min, Go Young Wook, Kim Ji Hyun, and Chae Rina) would reform and return to release three more albums in 1999, 2000, and 2001 with '
Six N'Six
', '
A Song of the Wind
, and '
8th Best and Last
'. Roo'Ra made a final comeback in 2009 with their ninth album '
A9ain
' and after the promotions formally ended their run as a group . While these albums did have some success, it was their first run that left an indelible mark with fans and on the K-pop universe.
Legends
Roo'Ra is without a doubt one of the legendary, memorable groups in K-pop and although the news about its former members hasn't been too great recently (and here), it doesn't discount the impact they had on modern Korean popular music. For me, their music truly takes me back to a past that becomes more and more distant. But like all good things, their music just gets better with age.