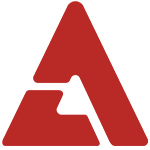 Earlier today, MBLAQ member G.O revealed a photo with actor So Ji Sub, a fellow co-star from their current SBS drama, 'Ghost'.

'Ghost', which premiered last week on May 30th, follows the story of Kim Woo Hyun (So Ji Sub), a top-ranked detective who investigates secrets and mysteries in the cyber world. G.O plays Lee Tae Kyun in this thriller crime drama.

The singer posted the above photo on his Twitter account, featuring G.O in a beige blazer with So Ji Sob, both posing with thumbs-up signs.

He also left a peppy message, openly admiring So Ji Sub's handsome looks and telling fans to look forward to the next episode of 'Phantom'.

In response, netizens have commented, "So Ji Sub's face is so small," and, "They're both so attractive."

Are you tuning in to 'Ghost'?  Is it good? Let us know in the comments section below!