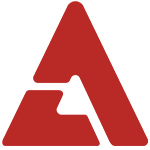 allkpop previously reported that idol group B.A.P would be having their first solo showcase tour around Asia, and now, posters for their stops in Malaysia and Thailand have been released.

Along with Girls' Generation, SHINee, and U-KISS, B.A.P is scheduled to stand on the 'Dream Stage' taking place in Macao at the Cotai Arena on July 2nd. Following Macao, the group will be heading to Malaysia, Thailand, and Taiwan for their solo showcase.

Although B.A.P has only released two single albums, the group has a list of over 10 songs prepared for the showcase, including Bang Yong Guk's solo track and "Never Give Up" from the sub-unit project group, BANG & ZELO.

TS Entertainment released the posters for the two events on B.A.P's official Facebook page along with more details on the showcase locations: 7/6(Fri) Kuala Lumpur, Malaysia; 7/8(Sun) Bangkok, Thailand; 9/22(Sat) Taipei, Taiwan.