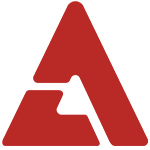 K-pop isn't often associated with indie rock, but it's pretty amazing how many good bands have emerged in the Korean music scene. One of the best and brightest is a group with one of the coolest names around, Cherry Filter. The band is known for their high energy pop rock tracks and their soaring, often gravity defying vocals which helped them go from indie to mainstream with legions of fans in tow.


Making the Band
The group was originally formed after guitarist
Chung Woo Jin
, bassist
Yeon Yoon Geun
, and drummer
Son Sang Hyuk
, AKA
Sonstar
met and came together in 1997. In 1999, the trio met
Cho You Jin
who would become their lead singer and the rest, as they say, became history. The group started off on the indie music circuit, playing in the clubs of the Hongdae neighborhood of Seoul, known for its robust and eclectic music scene.
Cherry Filter released their first studio album, '
Head Up
' in March of 2000. While the album itself wasn't a huge commercial hit, it encapsulated the style of music that the group was known for and eventually become famous for. The single "
Five
" featured the powerful and unmistakable voice of Cho along with the punk rock sounds of the band. But other tracks on the album like "
Head Up
" shows the different influences to their music such as rap and hip hop which are featured prominently. Following the release of the first album, Cho You Jin took two years off to go to Japan as a solo act where she released two albums and had a successful but short career in that country.
The Big Break
After Cho You Jin's return to Korea, Cherry Filter began working the indie music scene again where they met music producer
Lee Guk Hyun
and together they formed the music label
Farm Entertainment
(which went on to become
Music Farm Entertainment
, also home to singers
Lee Juk
and
John Park
).
Lee and the group went to work on their second album which was released in 2002. '
Made in Korea
' would be the group's breakout album with the single, "
Romantic Cat
". Cherry Filter's energy and style helped make the song a huge success and launched them from an underground band to mainstream phenomenon. Their fun and unique pop rock sound helped them carve their niche in the K-pop scene. Their popularity was recognized by the music industry as they were awarded as the best rock group by 
SBS Music Awards
.
Rock Stars
The band's third album '
The Third Eye
' released in 2003 followed the successful formula of the previous album with the single, "
Flying Duck
". The song again was a pop rock song that was palatable to mainstream audiences but highlighted the indie rock sound that made them famous. The album also comprised tracks that showed that the group had more range than just frenetic rock themes. "
Moonlight Boy
" used a slightly softer sound while "
Snow Man
" is more of a typical rock ballad. 2003 saw the heights of their career in the mainstream as they were chosen as one of the top rock bands by the
KBS
,
SBS
,
Golden Disk
,
KMTV
, and
M.net Music Awards.
It was another three years before Cherry Filter went back to work and released their fourth studio album in 2006. '
Peace N' Rock N' Roll
' once again was powered by the vocals of Cho You Jin and incorporated new sounds to their music, but while some tracks like "
Happy Day
" seemed to take a softer approach, other tracks like "
Poison Apple
" reminded fans that first and foremost, they were an alt rock band.
In 2007, Cherry Filter released an album of covers and a couple of digital singles that were used in soundtracks. They then released their latest studio album just three years ago in 2009. '
Rocksteric
' fused more modern sounds but in the context of rock, like the title single "
Pianissimo
" and "
Morning Rush
". But as the band was apt to do, they always include a few tracks such as "
Kama-Mara
" for the fans of the harder, alternative style of music and the beauty is that they can pull off both types of music without sounding forced or awkward.
On the Side
Following the release of their last album, drummer Sonstar made some headlines after helping train the members of
Infinity Challenge
during their wrestling challenge, and Cherry Filter was also featured in the soundtrack performing the song, "
Show Time
". Cherry Filter was also involved with the recent reality show
Top Band
and because their experiences, the group established indie label
Rocat Punch
to help up and coming indie bands have a support system in place to guide them as they make their way to fame.
Showtime
Cherry Filter reached the height of their popularity during a time when idol singers ruled the music scene and very few rock bands had the opportunity to showcase their style of music to the public. Their upbeat, melodic style of rock rang a chord with the mainstream and found a place in K-pop. They were able to blend both their alternative, indie style of music with sounds that were more palatable to a wider audience; a delicate balance that is often difficult to master. Cherry Filter proved that that good music always finds a way to get heard.