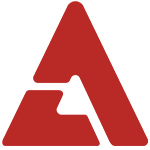 After making a strong debut on Dream High 2 and with their debut album, 'BOUNCE', JJ Project is jam-packed with skills acquired through JYPE's long practice hours and rigorous training.

JB (Lim Jae Beom, 19), and Jr. (Park Jin Young, 19) were the winners of the 5th JYPE Audition back in 2009. But with their skills and idol-like images, the duo were already being recognized and garnered a tight fan-base even before their debut.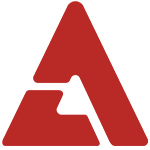 Jr., the younger one of the group commented,"In 2009, during summer break, we auditioned for the 5th JYPE Audition. Me and JB hyung auditioned together and placed 1st. And from then, hyung and I officially started getting trained and working as singers."

Even as a rookie, Jr. showed phenomenal acting skills in Dream High 2, playing a lovable character with a southern Korean accent. In addition, his dancing skills caught the public's eye during Dream High 2. Even After School's dancing machine leader, Kahi, admitted that she fell in love with Jr.'s dancing.

JB, the older of the group said, "[Since the audition,] we took language and dancing lessons for 2 years. We're learning Japanese and Chinese, but I don't think we are up to a high level yet. I think we need to work on it a bit more since the words are so foreign to us."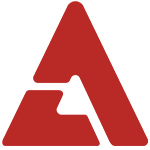 From the start, JB and Jr. bears the burden of having the same names as the legendary singer, Lim Jae Beom, and a singer-producer, Park Jin Young. And because of that, the public are expecting great things to happen in the near future.

"There is no meaning behind it. Our real names are Park Jin Young and Lim Jae Beom. But since we are rookies, we won't have our own original colors. So we just combined our first initials, J and J," JB said.

Jr. added, "You can think of us as like a continuously evolving project team rather than a unit team. Being given the same names as legends can be considered as a fate or homework. We have to work harder if we want to live up to the name. It's intimidating, but I want to grow and become like J.Y. Park and Lim Jae Beom."

JB revealed that many successful artistis and groups of JYPE were the biggest supporters and promoters for the JJ Project. Not only did CEO JYP give advice, but artists such as Se7en*, 2PM, 2AM, MissA, and Wonder Girls passed on their share of experience and knowledge to the rookie duo.

He commented, "The seniors taught us a lot. As singers, and even as life mentors, they gave us a lot of advices. I think 2PM's Junho hyung and Taekyeon hyung worries the most. So I think we have to work harder"

Watch JJ Project at 5th JYPE Audition:



For more updates on JJ Projects, tune into Allkpop!

Source & Photo: Nate

*Note, Se7en is signed to YG Entertainment, not JYP Entertainment.