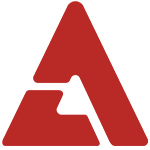 As you all know, Girls' Generation, TVXQ, Super Junior, Wonder Girls, KARA, B2ST, MBLAQ, SISTAR, and f(x) will be heading to Mountain View, California to perform at the joint MBC and Google concert at the Shoreline Amphitheatre.

Although it seemed as if though the concert would be a private one, it became open to the public and fans scrambled to get their tickets from Powerhouse. However, due to server crashes caused by immense traffic to the site, many were unable to acquire tickets.

For those of you who weren't able to get a ticket, you have another chance! allkpop is giving away five pairs of tickets for you and your friend! Since we are short on time, we are going to make this short and simple!

All you have to do is:

1) Follow allkpop on twitter(@allkpop)

2) Leave a comment below on why you want to attend this concert (remember to include your twitter account in your comment so we know who you are)

We ask that only those of you who were not able to get a ticket enter, as this is a contest we have decided to hold for those who had sat by their computers for many hours but walked away empty handed.

Contest officially ends May 16th, 11:50PM EST. Winners will be contacted via twitter. It is important to reply back as soon as possible so we can get the tickets mailed out to you as soon as possible!