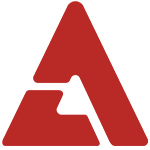 JYP Entertainment's rookie duo JJ Project recently received over 1 million views for their "Bounce" MV in just two days of its release.

JJ Project's MV for "Bounce" has been gaining explosive attention online since its release and even reached #4 Most Liked, #10 Most Viewed, #7 Most Discussed, and #4 Most Favorited video worldwide on YouTube. In South Korea, JJ Project's debut music video ranked #1 on all four charts. JJ Project's debut album also recently hit #10 on iTunes' 'Top Dance Album' chart as well.

JJ Project has surpassed everyone's expectations for a rookie group with this accomplishment and has fans further anticipating their debut stage.

Congratulations, JJ Project! Make sure to check out JJ Project's debut stage on 'Mnet Countdown' on the 24th, and catch the music video below if you missed it.



Source + image: TVDaily via Nate

Tips: Thanks to everyone who sent this in!