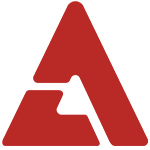 With the release of their newest mini album, 'INFINITIZE', the boys of INFINITE have made a grand comeback to the Korean music scene.

Since the release of their album, INFINITE has seen their songs soar to #1 on the real time charts on major music sites such as Bugs, Soribada, Naver Music, and Melon, signifying their popularity.

Fans have been praising the album, stating that all seven tracks on the album could easily be considered title tracks rather than just side tracks included in an album.

Additionally, to promote their return, the group has embarked on a never-before-tried mission of holding five showcases throughout the nation in one day. The group has already completed their first showcase in Gwangju, and has landed at Busan for their second showcase of the day. To get from one city to another as fast as possible, the boys have been utilizing a helicopter specially decorated with INFINITE's name.

After Busan, the group will be moving on to Daegu, Daejeon, and finishing off the day at Seoul. For the fans who cannot witness the showcase, Woollim has announced a YouTube live showcase stream at 6PM KST, which you'll be able to check out on their channel here as well as LOEN's here.

Meanwhile, check out some current photos of the boys on their showcase tour!




[gallery columns="4"]


Source + Photos: INFINITE's Google+, Mydaily, Chosun