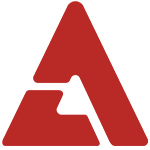 Ahead of the official release of her comeback music video for "2HOT", G.NA has gone ahead revealing a new teaser image for the release!

Surrounded by chiseled firemen, G.NA stands proudly at the center in an adorable Hollywood-inspired outfit that plays up her sexier, feminine side. A lot of transformations have been made for her comeback, the most obvious being her two-toned pink 'doll hair', which she's also sporting in the photo.

"2HOT" features a retro melody in a musical style fashion that gives emphasis to a sexy choreography that will definitely be turning heads.

Check back for the release of G.NA's third mini-album on May 22nd, as well as the album jacket pictures she'll be releasing up until the date!