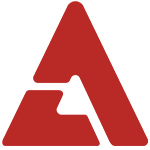 Singer IU has announced that she will have her first ever solo concert tour.

After debuting at the young age of 16, with incredible musical sensibility and singing ability, and high anticipation from both the critics and the public, IU has matured into a solo artist that represents the Korean music industry. 4 years after her debut, IU has announced her solo concert, 'Real Fantasy'. IU revealed the concert news on her own Twitter page, capturing the attention of her fans.

IU's company Loen Entertainment announced, "The concert will kick off this June 2nd at Kyunghee University's Peace Hall, and IU will hold her solo domestic tour in 6 cities across the country. As the concert title suggests, IU's beautiful vocals and sincere charm will create a special stage where 'reality' and 'fantasy' come together."

IU also added that this solo concert will not be limited to Seoul, but that it will be held across the country. She revealed that the purpose of this domestic tour to various cities is to visit her fans across the country who have given her unchanging love and support. The tour will start at Seoul, and involve performances in Ulsan, Jeonju, Suwon, Pusan, and Daegu.

Moreover, this concert will not be held in a large concert hall, but rather in a theater-style halls. This is to emphasize that the concert is not about IU herself, but rather a time where the fans can focus on the quality of music itself, and enjoy the artist's music more up close.

Loen Entertainment also said, "After it was decided that she will be holding a solo concert, IU has been putting in her best efforts to plan the concert by voicing her opinions ever since the beginning of the planning stage."

Pre-sale tickets for the first performance in Seoul will open on the Interpark site on April 17th.