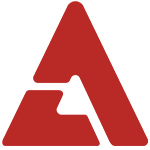 Hip hop duo Geeks made an extravagant debut with their first mini album "Officially Missing You" back in March of 2011, even ranking 3rd on Cyworld's overall music chart for 2011.

Just recently, the talented duo revealed the teaser video for their second mini-album title song, "Hang Over"!

The teaser released earlier today includes a scene from their "Hang Over" MV in which members Lil Boi and Louie both appear to be waking up from a hangover in the morning, showcasing their realistic acting abilities. The audio of the song can be heard in the background, and "Hang Over" is a combination of both 50's Blues with a hip hop rhythm, while the lyrics were written by both of the Geeks members themselves.

Geeks' second mini album "Hang Over" will be officially released on all music sites on April 13th, along with the MV.

Ahead of their new album release, Geeks revealed two preview songs "Just Leave" and "Where to Go" on March 14th, which earned a positive response from the public.

Check out their teaser below!