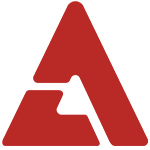 Caricatures that the
Girl's Day
members drew of each other have recently become a hot topic among netizens.
Girl's Day member
Minah
uploaded a photo to her Twitter of all the caricatures the members drew of each other while waiting to record, along with the caption, "
Hung, I already have such deep laugh lines at this age
", which drew laughter from netizens who saw the photo.
The caricatures livened up each members' distinctive features, along with names that also displayed the members' different personalities, such as "
Fashion King So
" (
Sojin
), "
Dance Jihae
" (
Jihae
), "
Game Yura
" (
Yura
), "
Thread Minah
" (Minah), and "
Dark Hyeri
" (
Hyeri
).
Netizens who saw the caricatures complimented the girls, leaving such comments as, "
If you look carefully, each person's distinct characteristics were accurately drawn
", and "
It looks like you have fun while you're waiting
."
Girl's Day is currently busy promoting their 2nd mini album, '
Every Day 2
', and their new single "
Oh! My God
".
Source + Image: Minah's Twitter