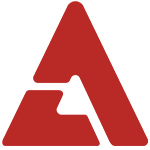 1TYM is one time for your mind...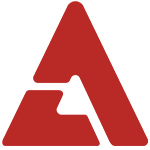 As the first true hip-hop idol group,
1TYM
swaggered on the Korean music scene blending charisma and energy with an attitude that set them apart from their contemporaries. Eschewing the pop, bubblegum sound that was dominant in that era, 1TYM represented the culture and music that was unique to
YG Entertainment
, helping to introduce hip-hop style music to the Korean mainstream. Soon after their debut, 1TYM became fan favorites crossing all boundaries and genres.
Family Ties
Teddy Park
and
Danny Im (Taebin)
met while living in Diamond Bar, CA (also the home of
Girls' Generation
member
Tiffany
) and became friends with their common love of hip-hop and rap. The pair auditioned in the States through Brothers Entertainment and made their way to Korea where they eventually met fellow YG trainees
Oh Jin Hwan
and
Song Baek Kyung
.
Even before their official debut as a group in 1998, they were recognizable to some astute K-pop fans as they were all members of a YG Entertainment project group called the
MF Family
. In the late 1990's,
Sean Noh
of the legendary group
Jinusean
created an apparel brand called
Majah Flavah
(a brand still alive and well today). Using that name, YG CEO
Yang Hyun Suk
had his trainees perform as a group. Danny & Teddy, growing up in America, showcased their English and first appeared in Jinusean's 1.5 album '
The Real
'. They were featured on a number of tracks, but most notably, they featured in the music video for the single "
What You Wanna Do
". Eventually, the four members Teddy, Jin Hwan, Baek Kyung, and Danny finally got together and made their debut.
The Hits
Their first album '
One Time for Your Mind
' was released in November of 1998 and was a smash hit. The first single, "
1TYM
" was a deceptively simple sounding track but encapsulated the playful and easy going attitudes of the members, mixed with a hip-hop sound that was fresh and fun. The song is easily one of the most recognizable of that era and reached #1 on the music charts for a total of three weeks as fans embraced the interplay of smooth vocals and power rhymes. The other single off the album "
Good Love
" was more of a softer sound but based more within R&B rather than traditional pop music. The album put the boys on the map and helped usher in hip-hop to a larger audience.
Following their successful debut, the foursome was honored with a number of awards in 1999 including the
KMTV Hip-Hop Award
,
SBS Music Awards Best New Artist
, and
Golden Disk Best New Artist Award
.
Between their first and second albums, 1TYM participated in what was the very first
YG Family
album released in 1999. The album featured fellow YG artists Jinusean,
Perry
,
Lexy
, and Yang Hyun Suk. The album was a compilation of some the company's hit songs but also featured some original tracks from the guys like "
1TYM Attack
" and also their participation in the famous "
We Are YG Family
" single from the album.
Their sophomore album '
2nd Round
' was released in 2000 and the single "
One Love
" was another #1 hit for the group. "One Love" was a much mellower ballad compared to their previous works and featured Danny's vocals more than the rapping of the other members. But other songs from the album like "
Kwejina Ching Ching
" were much more typical of 1TYM's style and was heavy on the rap with a catchy hook taking advantage of the skills of each member. They also were awarded with the
SBS Music Awards Best Hip Hop Artist Award
that year as well.
Beginning of Teddy's Transition to Producer
With their third album '
Third Time Fo Yo Mind
' released in December 2001, some of the dynamics of the group began to change behind the scenes as Teddy took more control over the direction of the music. Until that point, Perry had been the main producer of their albums but slowly, Teddy began to feel more comfortable with the process and eventually took over the role. He also took a more active role in the writing the lyrics to his own raps. The album produced some of their most underrated works with singles like "
Mother
", "
Last Night's Story
" (which was a remake of the classic
So Bang Cha
hit), the ballad "
Make it Last
", and my personal favorite, "
Nasty
". These tracks all accentuated the group's energy and distinctive bounce, but mixed in other genres of music such as rock.
1TYM would be honored with two more awards in 2002 as the top hip-hop group from the
SBS Music Awards
and
KMTV Music Awards
.
Also around the time of the third album, Teddy began to have issues with his Visa as he was a U.S. citizen. As a result, he was only able to work two months at a time in Korea and subsequently the group was unable to fully promote their albums.
1TYM returned in 2003 with their fourth album '
Once N 4 All
' which once again put the group back on top and was probably their strongest album. Hit singles "
Hot
", "
Uh-Oh
" and "
Without You
" were not only huge hits but "Hot" reached the top of the charts for three weeks. "Hot" could also be considered their most well-known song and featured the groups irreverent and fun loving attitude while "Without You" was another ballad driven by Danny's silky smooth vocals and was actually meant to be on his first solo album but moved to this album (and yes, that is fellow YGer
Se7en
'
s
girlfriend
Park Han Byul
in the video).
Going Solo
After the promotion for the fourth album, Danny debuted as his solo alter ego
Taebin
(his Korean name) and released '
Taebin of 1TYM
'. The album featured his 1TYM members and also Perry and Se7en as well. The single off the album "
The Reason I Close My Eyes
" was a success. For the music video he traveled to Paris, France and it co-starred another young YGer,
Goo Hye Sun
.
Fifth and Final Album
Their fifth album '
One Way
' was released in 2005 and would be the final album from the group. Singles "
How Many Times
" and "
Do You Know Me
" were well-received by fans but didn't reach the levels of popularity with the general K-pop audience as their previous works. Again, their promotion time was cut short and so even though the album was released in November, they wrapped all promotions for the album by the end of December.
Taking a Break
In 2006, the group went on hiatus as Jin Hwan entered the military for his mandatory service and each member began working on their own projects. Baek Kyung began performing with another group
MoogaDang
and continued to make music while Danny began looking for his next project and Teddy expanded his role as producer at YG Entertainment.
Teddy as the producer is probably the most well-known member to current generation K-pop fans as he has been integral in many of the albums of current YG artists like
Big Bang
and Se7en. But it was his phenomenal work with
2NE1
that catapulted Teddy to all-star producer status. He wrote and produced most of their biggest hits including "
Fire
", "
I Don't Care
", "
You and I
", "
Go Away
", "
Lonely
", and many others. There was also the well-known story a few years ago about Teddy turning down an offer from the head of
Interscope Records Jimmy Iovine
to help produce an album for
Lady Gaga
, as he was already working on 2NE1's album at the time.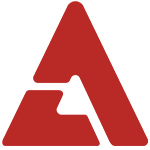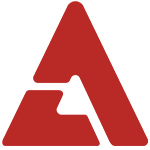 1 More TYM
The status and what happened to 1TYM remains a mystery because there was never really any closure for the group. Following their hiatus, there were some mentions in the news but there was never a definite answer as to whether or not the group would ever perform under the name 1TYM again. It's a shame that the group slowly faded away like this because they were really a pioneering group that changed the type of music that was being consumed in Korea. They were also some of the best performers of that... or any other era for that matter. Since reunions and comebacks seem to be en vogue, here's hoping that somewhere, somehow the four MC's who left their impeccable mark in K-pop will let it rip 1 more TYM.