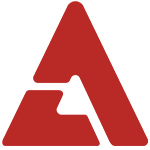 If you're a dedicated K-Pop listener, you might have noticed a rock-themed idol band known as
LEDApple
. They've explored a number of interesting sounds, looks, and even changes in their member line-ups before the release of their first official album. Their previous track
"Time Is Up"
, produced by
Shinsadong Tiger
(the brains behind
T-ara
's
"Roly Poly"
), yielded a more refined pop makeover for the group, and their new release,
"Sadness"
follows suit.
Composed by
Jo Young Soo
, we can immediately sense Yong Soo's presence once the chorus hits. If you think this song sounds a bit like T-ara's
"Cry Cry"
, you're absolutely right because he was on that one too. Just like "Cry Cry" the track depicts a darker theme but packs a pop heavy beat.
In fact, if you can recall, the opening line for "Cry Cry"s chorus,
"Baby, can't you see the look in my eyes?",
you'll find that LEDApple seems to be responding to them with their own chorus opener,
"Baby, I don't wanna cry."
The melody itself is reminiscent of T-ara's collaboration single featuring Davichi, "We're In Love."  Just like every LEDApple song, we're treated with foot tapping guitar riffs sprinkled on the track to give the track an LED Apple sound. Imagine the aforementioned tracks with a dash of instrumental elements from Maroon 5's "Moves Like Jagger."
LEDApple seems to be slipping off their rocker boots and getting accustomed to their
galchang
(shoe inserts used to boost height) stuffed dancing shoes. That may seem like a bad thing, but let's be real here. In the K-Pop arena, if you're looking to be on that stage, you will
not
be performing your instruments live. The countdown stages aren't built for a live band, and you know no one's willing to fork up the cash for a full live performance, especially for rookies. The one thing this rock theme does provide is some sort of consistency with their sound and image. More importantly, regardless of how they perform their music, it's a good thing these boys are working with top grade producers and composers. Although, they may not be genuine rock stars, they have polished, catchy pop songs and it's cool they can all play instruments too.
Be sure to check out LEDApple's new track "Sadness" once it drops on the 9th of this month, and add your own rating here!
Until then, check out their MV for their current single, "Time Is Up."
["Sadness" was provided  to us for review before its official release]