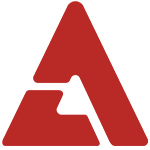 [Update: Shindong's "Bubble Pop" performance added.]

Kim Shin Young has grabbed netizens' attention after wearing the same 'bandage dress' as miss A.

On the March 27th live broadcast of TV MBC MUSIC's 'Show Champion', comedian Kim Shin Young who has dropped an impressive amount of weight, stepped on stage wearing the same stage ensemble as female idol group miss A.

Performing her parody of hit song "Touch", Kim Shin Young displayed her wit by changing the lyrics of the song to, 'They tell you you'll be prettier if you lose weight, but it's all a lie~', evoking laughter amongst audience members.

"Same outfit as Suzy, but looks so different," netizens wrote after watching her performance, as well as, "Shes cute~", and "No one can compare with Suzy."

Super Junior's Shindong also performed his parody of HyunA's "Bubble Pop" and faced off against Shin Young.





-

In addition, on the same show, idol group SHINee achieved first place within 5 days of their comeback!

After being crowned the winners for this week, the members thanked their fans, and Minho even kissed their championship trophy, showing their joy at winning first place.

Congratulations to SHINee, and check out their winning moment below if you haven't seen it already!



Source + Images: OSEN, TVReport via Nate