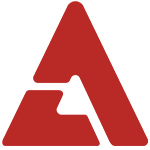 a
On March 3rd, B2ST arrived at Singapore EXPO's MAX Pavilion to successfully finish their 4th concert for their 21-city world tour 'Beautiful Show'.
B2ST has already completed their concerts for Seoul, Berlin, and Shanghai. The 4th concert held in beautiful Singapore began with B2ST's "
Special
" that hyped up the 5,500 jubilant fans that filled up the concert hall. The members stole the show by performing a total of 24 songs for two-and-a-half hours, including hits like "
Soom (Breath)
", "
Shock
", "
Beautiful
", and "
Fiction
".
On the day of the concert, fans from all over Asia arrived at the concert hall early morning despite the hot weather at 32 degrees Celsius.  Fans had to wait in a unbelievably long line to purchase 'Beautiful Show'-related items and souvenirs that eventually ran out within 30 minutes.
Before the concert started, numerous news reporters from all over Asia, including the Philippines, Hong Kong, and China came to report this incredible event held in Singapore. All of these various news media reported about the high-quality performances shown at the 'Beautiful Show' and how the talented members of B2ST are gaining massive attention and love from not only Asia, but also from South America and Europe. Furthermore, Singapore's highest-selling paper 'The Straits Times' included a special news article in last week's issue about the high expectations for B2ST's 'Beautiful Show'.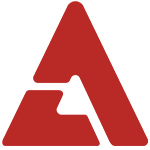 On the day of the concert, not only Singaporean fans came to watch their idol group, but also fans from the Philippines, Hong Kong, Indonesia, Taiwan, and Malaysia showed up to support the members, proving B2ST's rising popularity as a global idol group. The majority of the fans that filled up the concert hall sang along to most of the songs chanting the names of the members until the very end of the concert.
Chris (22), who is currently studying applied music in Singapore, claimed that he was able to take interest in K-Pop and Korean culture through learning about B2ST and listening to their music. Chris currently has a K-Pop blog with over a thousand subscribing each day. He said, "
I learned about B2ST even before they had their debut, and I am really happy by the fact that they are having a world tour in various cities including Singapore. I really want to start a business that is related to K-Pop and its current influence in Asia. I believe that K-Pop singers like B2ST are uniting Asia as a whole through their music.
"
Via (28), who came all the way from Indonesia, said, "
I am aware that there will be a 'Beautiful Show' at Jakarta two weeks later, but I decided to attend the concert in Singapore because I really wanted to see B2ST as soon as possible. Indonesian B2UTYs made a song for B2ST, which currently has over 20,000 views on YouTube. Also, Indonesian fans are preparing a special event for the 'Beautiful Show' in two weeks!
" On this day, Via and five other fans spontaneously gave out free hand-fans that had images of B2ST members on them.
One associate of a Singaporean music channel claimed, "
Singapore has been crazy about B2ST since their debut. The fact that the rate at which B2ST grew in Korea is directly correlated to the rate at which B2ST's popularity rose in Asia shows the tremendous power of K-Pop. After watching today's concert, I am truly looking forward to the future of B2ST.
"
B2ST's leader 
Doojoon
told his fans, "
I've been to Singapore several times, but it was always sad to leave after staying for only a short while. I am really happy by the fact that we successfully finished our first solo concert in Singapore. The crowds and the concert hall was heated up as much as the hot weather!
"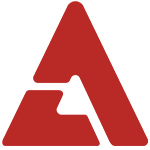 Currently, B2ST has successfully finished four concerts for their 21-city world tour in front of over 36,000 fans and will continue to embark on various countries including Indonesia and Japan. This world tour will certainly mean a lot to B2ST and their fans, as the 'Beautiful Show' proves the group's growing status as a 'global' idol group. This world tour will also contribute to spreading the hype for K-Pop and also to acknowledge the millions of fans around the world.
B2ST has only been through four countries, but the post-reactions and hype already seems to be incredible. There are more concerts to come and a long journey awaits B2ST, so put your seat-belts on because this is only the beginning.
We have rounded up a few fancams of the concert below: