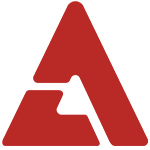 It seems that
Block B
will not be present on the rest of the music programs at least for this week.
After the Thailand interview controversy that has gotten the public riled up, Block B's name was found to be missing on February 24th's
'Music Bank'
, 25th's
'Music Core'
, and 26th's
'Inkigayo'
.
Although there hasn't been an official statement released regarding this issue, it seems as if it will be hard for the group to appear on broadcasts for the time being. One source within the industry stated,
"Music programs are ones that are watched by people all over the world, so doesn't it seem that it would be problematic for a group who has done international fans wrong, to make an appearance?"
Another staff member from the production team of one music program also stated,
"Although it's not to the point of banning their appearances, until the situation is resolved, Block B's appearance will be restricted."
Block B fans have been continuously requesting the appearance of the group, and have flooded 'Inkigayo's request bulletin with their posts.
Mnet
, who allowed the group to appear on their
'M! Countdown'
broadcast on February 23rd is currently evaluating the situation and deciding whether to have the group appear next week. A source stated,
"We are well aware of the public's criticisms. However, since there are quite a few days left until the next show, we haven't yet started discussing any specific details yet."
What are your thoughts on this issue? Are broadcasting companies, as well as netizens over-reacting? Let us know in the comments section below.
Source + Photo: Osen
Tip: jindalae