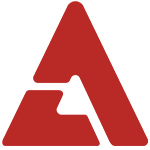 In just one day,
miss A
has garnered over a million views on YouTube with their latest song, "
Touch
"!
On February 20th, miss A made a hot comeback with their new mini-album, 'Touch'. Their title song (also titled "Touch") achieved an instant all-kill on various music charts, and furthermore, its music video immediately hit #1 on the famous Chinese music video chart,
Yin Yue Tai
.
Adding to this explosive popularity, the music video also recorded over a million views on YouTube on the same day.
Representatives of 
AQ Entertainment
released a statement saying, "
Since YouTube is a platform used by fans from all over the world, we are thankful for the vast interest that miss A's new song has attained. Please look forward to their live performances, which will be even more dramatic than the music video.
"
In related news, miss A will be making their first live comeback on February 23rd's episode of '
M! Countdown
'.
For those of you who have not yet seen the awesome music video, check it out below!