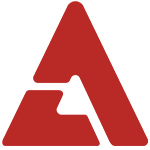 Since their debut, the six boys of B.A.P have made quite the impression on the industry. From their all-blonde ensemble to their fierce on-stage antics, the group became without a doubt one of the hottest debuts of this year.

Having garnered strong success with "Warrior", the boys have announced that they will conclude its promotions this week.

TS Entertainment, the group's agency, stated that B.A.P will "conclude their promotions for Warrior this week" and that the boys will "undergo preparations for a comeback aimed for this spring."

Fans speculating that the anticipated comeback track will be one of the other tracks from B.A.P's debut EP. Regardless of whether the new song will be from B.A.P's debut EP or from a brand new single, anticipation is rising high for B.A.P's brand new concept, performance and style.

Stay tuned to allkpop for more updates on B.A.P's follow-up track!