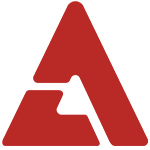 Loen Entertainment has revealed that actors Kim Suk Hoon and Cho Han Sun had signed exclusive contracts with Loen for actor management in early February.

Actor Kim Suk Hoon debuted in 1998 through the SBS drama 'Hong Gil Dong' and received lots of love for his sharp and clean image and exceptional acting skills. He is still receiving a lot of love today from a wide audience, due to his broad acting range. Recently, Kim starred in MBC's 'Shiny Shiny Shining' where he brilliantly portrayed editor-in-chief 'Song Seung Joon' and even won the 'Drama Best Male Award' for his role at the '2011 MBC Drama Awards.'

Cho Han Sun, who is currently doing public service in the army, first rose to stardom through the MBC sitcom 'Nonstop 3' in 2002 and received love for his exceptional looks, masculine charm, and charismatic acting.  Cho Han Sun also starred in the movies 'Hot Blood' and 'A Better Tomorrow,' and he is being recognized by many as one of the next generation's talented actors due to his willingness to act in any genre, in addition to his stable acting skills.

Loen Entertainment is one of Korea's largest, most comprehensive music companies.  Loen is the owner of MelOn, Korea's largest digital music platform, and deals with audio/music distribution, music contents investment/production, artist management. Loen is currently home to artists such as IU, Sunny Hill, and Zia; it is also in charge of the Brown Eyed Girls member Ga-In's solo project.

Loen was able to take 16-year-old girl singer IU and transform her into one of Korea's top female solo vocalists just 3 years from her debut, and it is now expanding from just singer management to singer and actor management by signing actors Kim Suk Hoon and Cho Han Sun, in order to strengthen their artist management and become a more comprehensive entertainment company.

Loen Entertainment's executive producer Cho Young Cheol stated, "These days, the boundaries between singer and actor are disappearing in the artist management world, and because of the hallyu ('Korean wave') boom, both Korean dramas and K-Pop are growing at a fast pace, so we thought it would create a more meaningful synergy if we did both singer/actor management."

He also added, "We hope that this expansion will pave the way for other business ventures, such as a video production company, or something along those lines."

Kim Suk Hoon is deciding what to work on next after the end of MBC's 'Shiny Shiny Shining,' and Cho Han Sun will be doing his best to serve in his public service position for the army until he is honorably discharged this September.