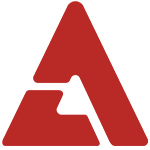 Ballad quintet 5tion (pronounced 'ocean') will soon be making their comeback!

On February 10th, 5tion's agency revealed, "The three original members (Oh Byung Jin, Lee Hyun, and Son Il Kwon) along with new members, Lan and Boseok, will be coming back to promote new activities as a five-member group."

5tion are currently preparing to release their new single, 'Let's Get Married', on the 13th; additionally, they'll be releasing a mini-album in mid-March.

The ballad group is gaining much anticipation from the public, as they've been inactive for six years.

After 5tion disbanded back in 2006, Oh Byung Jin turned himself to a successful CEO.  He began a shopping mall business with the likes of famous actors Jung Woo Sung and Lee Jung Jae. In fact, he's continuing his successful business career even now, as he is also operating a kimchi business at the moment. Furthermore, Oh Byung Jin has held a contract with SM Entertainment as an actor (that contract has recently expired).

On the other hand, Son Il Kwon entered the military after 5tion's disbandment and focused on an acting career after his discharge. His past drama projects include 'Sassy Girl Chunhyang', 'Hit', 'Yi San', 'Dong Yi', and 'I'm a Flower too!'

5tion's agency expressed, "Last year, the original members gathered and were enthusiastic about re-grouping.  There are still many people who remember 5tion, along with those who want to see a reunion. 5tion were further motivated by the fan's request and love."

They continued, "The names of the original members will be changed. New stage names for the artists was necessary, as we had to consider foreign fans as well.  Oh Byung Jin will be changed to 'Cain', Son Il Kwon will be 'Roy', and Lee Hyun will be named 'Hyun'.

Check out their MV teaser below!