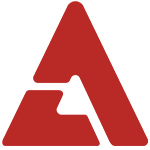 The internationally popular singer and actress 
Jang Nara
is currently in China promoting her new single as well as her new drama.
Jang Nara recently released her new Chinese single, "
Thank You for the Happiness
", and on the 16th of January had an interview with a major Chinese broadcasting company. The above photos were snapped at the event, showing off the singer's daring outfit that showed off her sexier side.
After completing her interview in Beijing, she went to the Hubei Province where the Chinese Zhengzhou Henan TV station is located and began promotions for the "
My Bratty Princess
" spinoff drama.
Jang Nara who has always been known for her cute image received more attention during this promotion because of her daring outfit that showed off her shoulder line and played up her sexiness.
After finishing all her promotions in China, Jang Nara has returned to Korea for a brief break. She stated, "
I will try my best to quickly greet my Korean fans once again.
"
Source and Image : Star News