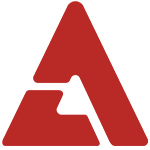 The long anticipated second season to the KBS 2TV drama
Dream High
aired its pilot on January 30th. While the first season mainly consisted of the standard school-romance genre with a fame-seeker twist, the second season portrays a much more realistic view on the hard lives of idol singers.
From talent credibility to the ever-reoccurring question as to whether or not idols are really considered artists, Dream High 2 aims to tell a story that will give the audience a gist of what it is like being an artist in the K-Pop industry.
Out of the various idol issues that the show covers, the most notable ones from its pilot are as follows:
1. Idol singers-turned-actors
The first scene shows idol star
Rian
(played by
T-ara's Jiyeon)
playing
Go Hyemi
in what seems to be an autobiographical production on the life of
Samdong
, a main character from the first season who became an world-famous pop star since his
Kirin School of Arts
days. While the actor who portrays Samdong (ironically played by
Kim Soohyun
himself) managed to pull off the part smoothly, Rian is shown having trouble with conveying any emotions into her role whatsoever. Even in her girl group,
HerShe
, Lian is given the "visuals" position, usually given to the member who lacks skill in both dance and vocals, but possesses good looks.
Rian's struggle as both an actress and an entertainer is a satirical portrayal of the handful of actor/actress-turned-idols in the industry, ones who depend on their looks to forgive any criticism on their mediocre acting. While the statement is rather harsh, it is one of the many motives of Dream High 2 to portray the controversies shadowing the K-Pop industry.
2. Under-aged idols and their ever-fleeting education
One of the many plot devices in Dream High 2 is the fictitious law that forbids underaged idols to perform on any broadcasting programs past 10PM. In addition, the law sees it fit that all idols attend 20 hours of classes a week.
While giving idols a curfew for their artistry may seem groundless, the matter of young idols missing their education due to their hectic schedules is indeed a concern.
3. Are idols really considered artists?
The pilot episode saw
Jin Yoojin
(played by
2AM's Jung Jinwoon
) and
JB
(rumored member of
JYPE's upcoming boy group
) as artistic rivals. Their history goes far back to the Kirin School of Arts auditions back in 2010, where the two were put in the same audition session: the former's impressive talents and ambitions to become a real musician disheartened the former's dreams to become an idol, ultimately distracting him from showcasing his abilities to its full potential.
While both are aspiring musicians who both take the craft of songwriting seriously, Yoojin sees idols as nothing more than one's childish dreams to become a musician not for the music, but for the fame: "I
dols are nothing but fools who have no heart and soul for music. All they do is sing and dance as they are told, like little puppets on string. Don't you find that disgusting?
" says Yoojin.
This addresses the criticism of the factory-like method that most labels take to create their artists. While fans of K-Pop see and appreciate the hard work and passion idols carry to become entertainers, the majority of fans against K-Pop put down idols as being nothing but "
puppets on strings.
"
Meanwhile, Dream High 2 has received generally favorable reception since its pilot. The next episode will air
January 31st
Source and image: Nate News