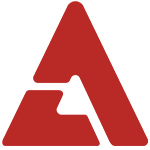 Accelerating to Stardom
His name isn't one often associated with dance music, but before he became the suave ballad-singing sensation he is today, 
Kim Jong Gook
was once the main vocalist of an energetic and edgy male duo dance group that the industry firmly acknowledged as one of the best. Debuting with their album appropriately titled '
280 km/h speed
', Turbo accelerated to fame in the late 90's until they lost momentum at the turn of the new millennium. Turbo was clearly not an idol group. There were no filler members in the group, no sub vocalists, and not even a member to be in charge of the 'visuals' for the team. The formula for success for Turbo was so simple, yet ingenious. Pair an extremely talented singer with an experienced choreographer to rap alongside him, in order to keep up with the then-current music trends. Kim Jong Gook, a former vocalist for his high school chorus fit the part of the main singer while
Kim Jung Nam
, a skilled DJ who not only rapped but who was also a choreographer would make up the other half of the group. The two formed Turbo in 1995, and 18 year old Kim Jong Gook and 24 year old Kim Jung Nam debuted on Sept 1st with their title song, "
My Childhood Dream
". Kim Jong Gook's impressive ability to sing high notes as a male vocal and Kim Jung Nam's edgy beats paired with his extreme break dance moves helped the boys stand out. Their only competition was '
Deux
', the other wildly popular two member male dance group. However, Deux member 
Kim Sung Jae
suddenly passed away in November of 1995, and Deux was forced to disband. As tragic and devastating as the news was, Turbo was now free to dominate Korea's dance music scene. Fans reacted so positively to their debut that they promoted their first album for an entire seven months straight with follow up tracks like "
Black Cat
", and "
Decision
". Turbo were the envy of all rookie singers as they swiftly climbed to the top of music charts with each song. The boys ended their first-album promotions in April of 1996, and returned with a second album just four quick months later. Though the album seemed to be put together in haste, their second album titled '
New Sensation
' outdid their first, and with classics like "
Twist King
", "
Love Is
", and "
A Jazz Bar
", their album sold a profound number of 800,000 copies in the first two months alone.
Changes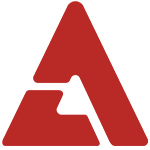 But too much of a good thing proved to be destructive for the group. Their overly ambitious agency scheduled more shows, events, and programs than the boys could physically handle, and the exhausted duo not only rebelled but decided to go into seclusion altogether. The boys were MIA for a scheduled music program performance in late November 1996, and their whereabouts could not be traced. They hid so well that the police got involved to investigate, and because they were reported missing, all promotions for their second album were forced to come to a close just three months after the release. The shocked and bewildered fans demanded they see Turbo make a comeback, and while Kim Jong Gook eventually resurfaced, member Kim Jung Nam could not reach a compromise with their agency and left the group entirely. However, instead of disbanding Turbo completely,
Star Music
decided to find a replacement to rap alongside Kim Jong Gook. Auditions were held to find the next rapper to fill the shoes of Kim Jung Nam, but the bar was set high. 3,500 hopefuls tried out for the spot but there was one who stood out amongst the rest. His name was
Mikey Jo
, a 17 year old from Orange County that dreamt of becoming a pop star ever since watching
Seo Taiji & Boys
perform on television. The Californian was different from the rugged, Korean bad-boy Kim Jung Nam. He had a sweeter, boy-next-door image that would charm the younger fan girls. His unique rap-style would bring in a refreshing change to the group, and his ability to speak English only worked to his advantage. He earned the spot as Turbo's new rapper.
Born Again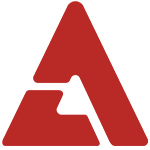 And just like that, Turbo was back. They released their third album '
Born Again...
' in 1997, and performed hit after hit. Although nay-sayers criticized that Turbo's music sounded 'incomplete' and that it had 'lost its edge' compared to the first two releases, luckily for them fans responded positively to the member change, and to the more 'pop' sounding music Turbo was producing. "
December
", "
Forbidden Games
", and "
Goodbye Yesterday
" once again climbed the charts, proving that Turbo had made a strong comeback. Their success carried on to their next album, as the boys earned themselves the opportunity to work with top star
Will Smith
(Just the Two of Us Korea Version), and they attempted new genres of music like Latin, and Techno. "
I got a Girlfriend
" was a fun new track that was different from their typical style of music, and the song was well received. They followed up with '
X
', a track with a musical style that fans were more accustomed to, and the boys proved they were still the kings of dance music.
Turbo Slows Down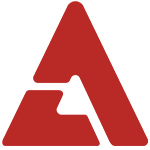 But just as things were looking good, Turbo caused more trouble for themselves. In 1998, artists from Japan and China as well as Korea came together to perform at the
Asia Superconcert
, and the highly publicized event was streamed live in numerous countries. The biggest names in Hallyu were there to represent Korea, as was Turbo. But Kim Jong Gook was reportedly bitter towards his agency prior to the event and his attitude could not be masked. During Turbo's performance, Kim Jong Gook did not pull off his part of the songs, and left the stage without taking a bow towards the audience. This was considered unheard of and disrespectful, and Korea had been shamed because of his behavior. Criticized by the nation, Turbo was banned from performing in Korea. When the ban was eventually lifted, Turbo showed Korea what they missed by making a strong comeback with their fifth album, '
E-mail My Heart
' in January of 2000. Following the internet trend of instant messaging, their title song "
Cyber Lover
" sang about a relationship that developed behind a computer screen. The song was soon banned, however, as the dialogue between the two instant-messagers in the MV was considered inappropriate. The MV for their follow up track "
Tonight
" was also banned for featuring gang activity and violence of south side Los Angeles. Despite these minor details, they promoted their album until May of the same year. After that, Turbo went on a year-long hiatus until April of 2001. It was then that Star Music issued an official statement announcing Turbo's disbandment. Kim Jong Gook was leaving the label altogether to begin a solo career with I Star Media who had made the singer a better offer, and the Star Music publicly supported Kim Jong Gook's decision. They hoped that although Kim Jong Gook was leaving and Turbo would no longer be a team, the music would forever remain in their hearts of their fans. After one final press conference with all three former Turbo members, Kim Jung Nam, Kim Jong Gook and Mikey released a 'History' album, consisting of their biggest hits during their career.
Where are they now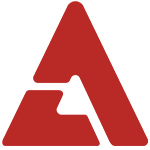 As fans know very well, Kim Jong Gook is still highly active in the entertainment industry, celebrating his sixteenth year since his debut. After releasing hit songs as a solo, including "
There is a man
", he completed his mandatory military service at 30 years of age, and returned with a new album shortly after. Along with being a successful soloist, he is currently also a cast member of the hit variety show 
SBS
'
Running Man
'. Mikey(@blingx5) took another chance at fame by joining
M3
, a co-ed K-pop group, but the group was short-lived. The main vocalist suddenly dropped out, and Mikey with the remaining member promoted as a duo for a short time. He featured on television programs every now and then with Kim Jong Gook, making small features on some of his songs. Mikey admitted that he was severely depressed after the disbandment, even being hospitalized as the illness manifested physically. He also recently confessed on an episode of
Yoo Hee Yeol
's '
Sketchbook
' that he went back to the States and held menial jobs as an insurance salesman and a retail store employee. Thankfully, he got back on his feet realizing that his calling was in music. He released his first solo album this past summer, and Kim Jong Gook features in his title track, "
All For You
". Kim Jung Nam joined '
SNAP
' in 1999, and released a dance school under his own name after SNAP disbanded. He released a solo album '
Fast & The Past
' under a name stage name 
JN
in 2005, but the release not met with much success. He is now a businessman, running and operating a rock cafe called '
I LOVE K-POP
' as of 2011. He has also recently signed on to be a contestant on the new '
Comeback Show Top 10
', and has pleaded with Kim Jong Gook to join him. Viewers can find out if Turbo will make a comeback on the pilot episode that airs November 16th! Take a listen to some of Turbo's all-time classics, as well as Mikey's new song below! Images: Blog, Blog, Blog, Nemopan, Blog Source (s) : Wikipedia, Wikipedia, Wikipedia, Wikipedia, Blog, SportsChosun, Daum, Nate, Newsen