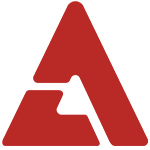 Although their roles and areas of expertise differ,
New Champ
and
Zinsuk,
the stars of this week's
Unhyped Talent
, are a rookie duo who show just how much Korean hip hop still has left to offer. Zinsuk may be a familiar name to fans of
TS Entertainment
, as he was picked up by the label earlier this year.  His formal activities include featuring for
Untouchable
's "
You You
", as well as VJing for
MTV
's '
Most Wanted
'. New Champ has also signed with label and it's rumored that he'll be part of an exciting project, which will be discussed later on in the post. Their connection dates way back before TS Entertainment, though. Both New Champ and Zinsuk auditioned for
JYP Entertainment'
s 4th open recruitment audition in 2009 and made it to the final round (they ended up winning the popularity award together). Instead of signing with JYPE, however, the two continued to work together in the underground hip hop scene. New Champ launched his underground rap career by featuring for
Answer
's "
I'm Me
" in 2010, and joined the hip hop crew '
New Block Babyz
' with Zinsuk.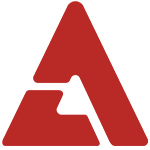 In October of the same year, he released his first 17-track mixtape called "
No. 1 Bad Boy
", and began to make a name for himself in the scene. He then launched an R&B trio called 
Nom Nom Nom
alongside fellow New Block Babyz members Zinsuk and
Ven
. New Champ was regarded as one of the hottest rookies of the year, with many looking forward to the potential that he had to offer. -
< How Have You Been (Ray J - One Wish) >
< New Model >
- Riding on its success, Nom Nom Nom put out their debut EP, "
Love Emotion
", in the same month.  The trio aimed to bring together R&B and hip hop in an 'easy-listening' kind of way for the mainstream audience. Influenced by the movie 'Nom Nom Nom' (which stands for 'guy' in Korean), the trio each took on a role befitting of their image. Ven took on the role of 'Crazy Guy' as a reflection of his craziness for music, while New Champ took on the role of 'Bad Guy', thanks to his ruthless expressions. As a counterbalance, 
Maknae
Zinsuk was named as the 'Good Guy' because of his positive personality and sweet smile. Without having the support of a label, the crew worked from the ground up, producing and recording everything on their own.  The EP's title track, "
Friend's Girlfriend
", accomplishes what the trio set out to do with a fine polish of their style and roots. -
< Friend's Girlfriend >
- As for New Champ and Zinsuk's main group, New Block Babyz, they put out their first single, "
New Block
", in November of 2010.  Led by Answer's
Young'N
, the eight-member crew was comprised of singer/songwriter and R&B vocalist VEN, New Champ, vocalist Zinsuk,
WuTan, Kimm, Professor Gimm
, and MV director
Ganzi Kang
.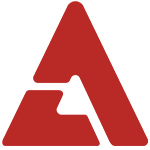 After releasing one more digital single, "
U&I
", in January of 2011, New Champ went on to release a whopping 34-track mixtape in March titled "
1day 1baby
", thus solidfying a position for himself in the hip hop scene. He has a bad-ass "I don't care" attitude that is all his own. It's obvious seeing his interviews that he's not in this for the fame or the glory, but to express everything his heart has to offer, as cheesy as that sounds. His emotions can be felt from his tone, which is raw and uninhibited when he raps. He doesn't care about conventional styles or what rap should be - he just does it, no questions asked. Our personal favorites off of his mixtape are "
If They Flow (흐른다면)
" and "
Where Am I
". -
< No More Drama 2 >
- Zinsuk is amazingly exactly the same, but carries out his vision with his vocals, which is why the two make such an awesome pair together.  You don't have to know what he's singing about to have your heart clench at the sound of his voice because there's a certain depth to it that just rings in your ears. Their harmony really shines in "
No More Drama 2
" (if you weren't already convinced with "How Have You Been"). They have a natural flow together that just blends seamlessly, which really goes to show what teamwork sounds like, compared to the usual slap-dash group that a company makes by throwing a bunch of people together and calling them a team. Zinsuk once tweeted,
"More than anyone, I'm a person who lacks a lot of things. In the end, it was New Champ who pulled me to where I stand today.  New Champ is forever my life partner and a fellow team friend.  New Champ = Oh Zinsuk."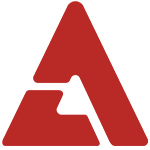 Both have since gone on to feature for a variety of other artists, but they've continued to work and perform with New Block Babyz.  In April of 2011, it was announced that Zinsuk signed with TS Entertainment, creating a round of rumors that he's become a potential member of
Bang Yong Gook
's boy group. He's certainly young enough for the rumors to have some ground (Zinsuk was born in 1988). The rumors spiked again when it was later also revealed that New Champ had signed on with TS as well. But the whispers were put to rest when Zinsuk teased on his mini-homepage that a
"1 MC 1 VOCAL"
team was coming up, clearly hinting towards himself and New Champ.  An official fancafe for the duo has also opened up called '
Plan G
', showing concrete proof that TS definitely has some amazing plans up their sleeves for the duo. As always, stay tuned to
allkpop
for more information on their future debut! Twitters: @newblockbabyz @O_Zinsuk @New_Champ