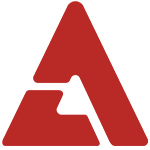 Super Junior's Kyuhyun revealed that he was threatened with a knife while he was in Spain. On October 27th, Kyuhyun tweeted,
"A morning in Spain.. On my way back to the hotel, in a strange place,  a young man suddenly began to follow me and start up conversation.. I had a bad feeling about it, then he took out his knife and began to threaten me.. I started screaming like crazy and ran away, so he gave up and went away.. To those of you who vacation alone, please be careful ??"
According to
SM Entertainment
, after completing the '
SMTOWN Live NYC
' at
Madison Square Garden
, Super Junior has been taking a break. Kyuhyun decided to recharge on a solo vacation to Spain, but it seems that he had a dangerous encounter. A SM Entertainment representative, "
He spoke on the phone with his manager before posting. Thankfully, nothing happened and he is safe now.
" Source: Star News via Nate