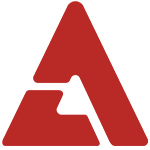 The jewel of
JYP Entertainment
,
JOO
, has been cast for her debut musical, '
Youthful March
'. Representatives of JYP Entertainment revealed, "
Starting November 12th, JOO has been cast as the leading role for the musical, 'Youthful March'.  She will perform on stage until January 29th."
'Youthful March' is a jukebox concert musical revolving around the development of
'Youngshim
', a cartoon character from the 90's, if she grew up to be a 33 year old concert PD named
Oh Young Shim
.  The show features hit songs from the '80s and '90s and began back in 2007.  Thus far, the musical's been performed over 350 times to 22,000 people.  With the retro boom that bands like
C'est si Bon
created, the musical decided to go on with an encore season. JOO stated,
"I'm excited to take my first step into the world of musicals.  It's only the beginning, and as it is a leading role, I'll be rehearsing harder than anyone else to create an amazing show.  I'll do my best to show a different image from singer JOO as musical actress JOO, so please give me your support."
'Youthful March' can be seen at the Coex Atrium Hyundae Art Hall from November 12th through January 29th.